Cette Silver-Ghost, qui aurait servi de voiture de reconnaissance pour le Monte-carlo (?) a été carrossée en Limousine par Hooper.
Elle a appartenu au Comte de Granard, (Bernard Arthur William Patrick Hastings Forbes, 8th Earl of Granard), sorte de Seigneur sévissant en Irlande du Sud. Le siège de la famille est Castle Forbes, près Newtownforbes, comté de Longford.
Chassis n° 1828. [33] (IX-106).


Une question, un rajout, une précision... un souci ? Contactez-moi au contact@automobileweb.net
cliquez sur les vignettes pour agrandir les photos...


Ces informations et photos proviennent de recherches sur Internet. Les résultats sont, pour la plupart, vérifiés dans les nombreux ouvrages de ma bibliothèque (voir page bibliographie...). Les affirmations discutables sont suivies d'un (?)
>> Vous pouvez accéder à ces pages (si elles existent encore...) en cliquant sur les liens qui apparaissent ci-contre, en haut à droite.
Ces liens sont spécifiques à chaque page : partageons la passion !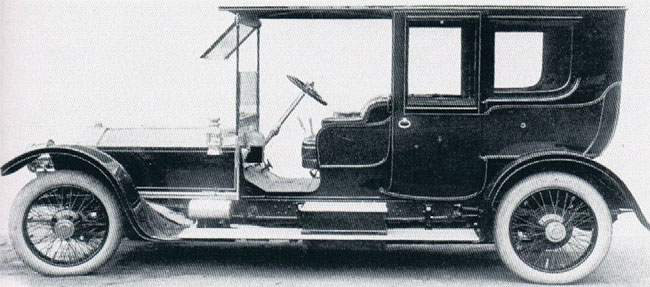 Image 1 of 1
Index
Un peu de Pub ? n'hésitez pas à cliquer... ça ne vous coûte rien, et ça me paye l'hébergement ! merci.
Ce Site utilise des cookies, en continuant à naviguer, vous les acceptez