C'est la French Motor Car and Electric Co. Ltd, fondée à Calcutta par le français Micheal Sevadjian, qui a carrossé cette SIlver-Ghost Pullman Limousine.
Selon coachbuild.com, il s'agirait du chassis n° 1687 (?) [94] , vendu au Sheikh Yakoob Al Ebrahim, de Bombay en Inde.


Une question, un rajout, une précision... un souci ? Contactez-moi au contact@automobileweb.net
cliquez sur les vignettes pour agrandir les photos...


Ces informations et photos proviennent de recherches sur Internet. Les résultats sont, pour la plupart, vérifiés dans les nombreux ouvrages de ma bibliothèque (voir page bibliographie...). Les affirmations discutables sont suivies d'un (?)
>> Vous pouvez accéder à ces pages (si elles existent encore...) en cliquant sur les liens qui apparaissent ci-contre, en haut à droite.
Ces liens sont spécifiques à chaque page : partageons la passion !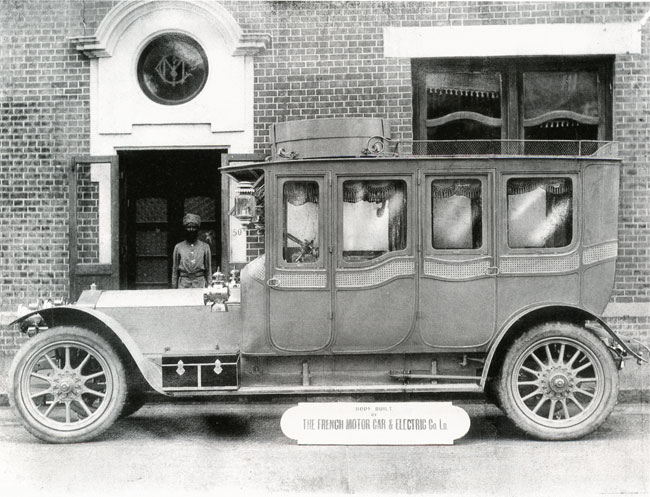 Image 1 of 1
Index
Un peu de Pub ? n'hésitez pas à cliquer... ça ne vous coûte rien, et ça me paye l'hébergement ! merci.
Ce Site utilise des cookies, en continuant à naviguer, vous les acceptez